Best Place for Safari in Africa | See the Big 5
Africa is the second largest continent in the world, taking over 20% of Earths land area. Bordering the Indian Ocean and straddling the equator, Africa creates a bio-diverse environment for nature and animals in Africa to flourish. From rainforest, to desert, to savannahs, there are so many unique natural habitats for Africa wildlife to thrive.
Safari holidays are one of the top reasons for tourism in Africa and there is no wonder why. This post will give you an insight into several unique parks all contending to be the best place for Safari in Africa. Whichever you choose, you can be sure it will be an unforgettable safari trip.
---
This post contains affiliate links. This means I may earn a small commission should you choose to make a purchase using my link, but this is at no extra cost to you. I love all of these companies and only recommend things I would use/do myself. Thanks for your support .
---
Best place for Safari in Africa | Quick Links
---
What does the Africa Big Five mean?
Before we get started, let's take a moment to learn about the big 5. Africa's big five refers to the list of awe-inspiring animals of Africa that you absolutely must see. The big 5 of Africa are Lions, elephants, Leopards, Rhinoceroses and African Buffalos. These animals of Africa are the biggest of the big and you can see why they get their name! In this article, you will find the best place for safari in Africa where you can find the big five.
---
---
Where is the Best Place for Safari in Africa?
As Africa is a vast continent, there are many different countries to take an amazing safari trip. But which is the best place for Safari in Africa? Well, this is all down to personal opinion and several travellers who have been on these African safari's have provided their recommendations and advice. Take a look at the Safari holidays below and see what you think.
---
---
Best place for Safari in South Africa
South Africa is one of the most popular countries in Africa for holiday-makers. The vibrancy of the cosmopolitan cities to the enchanting nature and wildlife of the Garden Route and South African Beaches. As such, some of the most popular resorts are here so find a safari park to see the South Africa big 5.
---
1) Kruger National Park | South Africa Safari
Recommended by Lerato Bambo from Life from a Bag
---
---
Kruger National Park is the largest game reserve on the continent and seen by many as the best place for safari in Africa. The Kruger National Park first opened its gates to the public in 1927 and today its home to an abundance of plants, birds, and wildlife but mostly known for the Africa Big 5: buffalos, elephants, leopards, lions, and rhinos – as it's rare to find all 5 at all game reserves across the continent.
The Kruger National Park has been a no-hunting zone since 1926 and it's also home to over 300 archaeological stone age sites. There are many things to do in Kruger from camping, walking trails, and game drives.
South African climate is relatively dry and it usually rains during summer. Africa has summer from December to February and winter between the months of June and August. If you plan on visiting South Africa for a Safari, the best time to go is in winter. Prices are relatively cheap, the temperature is moderate (not too hot) and there is less vegetation, so animals tend to gather around rivers and dams.
The best way to get to Kruger National Park is by flight (50 minutes) from Johannesburg or alternatively, the drive from Johannesburg takes 5-6 hours. You can see why Kruger National Park is seen as the best place to safari in Africa and even the world.
---
---
2) Amakhala Game Reserve – South Africa Safari
Recommended by Angela Price from Where Angie Wanders
---
---
Another best place for safari in Africa is the 18,000 acre private Amakhala Game Reserve in South Africa. Located near to Port Elizabeth at the end of South Africa's iconic Garden Route, it can easily be added to any itinerary during a trip to Africa's Motherland.
One of the big pulls for going on safari in South Africa is that it is a malarial-free area and so no need for nasty anti-malarial treatments during your trip. But of course, the reason for choosing Amakhala Game Reserve is that it is bursting with all the safari animals you would want to view in this natural environment. Expect to see mammals from the big Africa 5 – elephants, lions, rhino, giraffes and hippo, alongside the smaller warthogs, jackals, antelope and a whole host of birdlife. With two daily game drives and the option of a flora and fauna walking tour to see the safer species in the bush, you will be spoilt for choice.
When it comes to accommodation Amakhala has lodges to suit all budgets. From the 5-star Bukela Game Lodge with its luxurious rooms and centrepiece swimming pool to the unique Quatermain's 1920's tented camp Designed for an authentic experience of what a stay in the bush would have been like for the big game hunters at the turn of the century.
Amakhala Reserve is perfect for first-timers on safari as you are guaranteed to see all the safari animals unlike a national safari park where you can be driving for hours without seeing a single animal!
---
---
3) Addo Elephant Safari in South Africa
Recommended by Jesal Desai from Tourist to Travellers
With beautiful beaches, amazing weather, breathtaking views at every corner, delicious wine & food and a vast wildlife, it's no wonder South Africa is on the list of places to visit to most tourists.
South Africa is very well known for its wildlife parks and Addo Elephant National Park being the 3rd largest park in South Africa boasts of wife diversity of flora and fauna. Spread over approximately 4.5 lakh acres of land, moving through the park is an enjoyable journey. Situated one hour drive from Port Elizabeth, this Africa safari park is home to over 450 elephants, buffalos and antelopes, as well as the unique flightless dung beetle.
Addo Elephant park boasts of the big 5, namely Elephant, rhino, Lion, buffalo, Leopard, as well as the southern white whale and great white shark. Some of the other animals that can be sighted include the hyenas, zebras, baboons etc.
Some important important before visiting Addo Elephant National Park:
The guests should be 18 years of age And older to enter the park
Guests have to fill out a form detailing their passport numbers for identification.
One can take their own vehicle or opt for a guided game drive of approximately 2 hours. Prior Booking is needed.
The camp has a restaurant that provides a la carte food
A fuel station selling petrol and diesel is available at specific hours within the park itself
Addo Elephant park has such a variety of animals that is is can be considered a best place for safari in Africa.
---
---
4) Hluhluwe-imfolozi Park, South Africa Safari
Recommended by Victoria from Guide your Travel
---
---
South Africa has a fantastic selection of safari parks. While it's not as well-known as some, the Hluhluwe-imfolozi Park is a fantastic choice for travellers looking to escape the crowds that come to the Krueger National Park. This park might be hard to spell but you'll absolutely love all that it has to offer. Spot zebras, giraffes, elephants and even rare animals like lions and wild dogs. You can also rent cabins or lodges within the park and might even have wild animals visiting your room.
With friendly and highly professional staff you'll always feel safe and well cared for. Take a tour in an open jeep or drive your own car around the park if you have a permit. Early morning safaris are especially recommended if you're trying to spot the Africa Big 5 Animals. Definitely pack your camera; the photos you'll take at the park will be absolutely unforgettable.
The Hluhluwe-imfolozi Park is actually the oldest proclaimed reserve in all of Africa so it's a great place to get into safaris. It's a good size but not too large so you can easily see the hotspots in two or three days. With stunning scenery and lots of wildlife this is the perfect safari spot.
---
Another safari park South Africa big 5 location you should check out is Sabi Sands.
---
Best Place for Safari in Africa – Eastern Front
As you saw from the map, the east of Africa has several spots that are worthy of being the best place for safari in Africa. This area is home to the Zambezi river and also Lake Malawi, which are infamous for wildlife in their own right.
Zambia, Tanzania and Kenya have so many different national parks, you really are spoilt for choice on your safari trip. Take a look at the countries below to find the best place for safari in Africa in the eastern region.
---
Virunga National Park – Gorilla trekking in the Congo
Recommended by De Wet & Jin from Museums of Wande
---
Virunga National Park in the eastern Democratic Republic of Congo (DRC) is the best place for safari in Africa to see mountain gorillas. Gorilla trekking in the Congo is such an awe-inspiring yet intimate experience, and it is something that you'll never forget.
Although you can also see gorillas in neighbouring Rwanda and Uganda, the DRC offers the cheapest gorilla trekking permits. Trekking groups are also much smaller, or you might even have your gorilla safari all for yourself.
Visitors will be escorted by safari park rangers into the jungle-clad volcanoes of Virunga in search of these magnificent beasts. Scouts will go ahead in search of the gorillas, who will then send the GPS coordinates back to the rangers, who in turn will lead you to the gorillas. Once you arrive at the gorilla family, you will have 1 hour to spend with the gorilla family.
Rangers will tell you to remain at least 3 meters away from the gorillas, which is fine. However, the gorillas don't seem to follow these rules and will, from time to time, walk right up to you and squeeze past you. The gorilla toddlers might also find your shoelaces very interesting!
In addition to gorilla trekking, Virunga also has the incredible Nyiragongo volcano. This active volcano with its enormous, bubbling lava lake is in incredible sight to behold. Park rangers lead visitors to the volcano rim for an overnight stay. It truly is one of the best overnight hikes in the world. To visit Virunga, it's best to book directly with the park, as all activities inside the park must be carried out by Virunga park rangers, and they can also assist with obtaining a visa for the DRC.
Kenya has several Safari Parks
Recommended by Steph & Lewis from Book It Let's Go!
Kenya in East Africa is arguably the best place for safari in Africa and for good reason. Kenya has a total of 23 National Parks, 28 National Reserves, 4 marine National Parks, 6 marine National Reserves and 4 national sanctuaries. These areas all have protected wildlife although they are not all fully fenced meaning the wildlife is free to roam beyond the protected zones.
The most famous safari in Kenya is probably the Masai Mara where you can witness the great migration which takes place annually in July and is a bucket list item for many people. There are so many parks to suit any budget. Within these parks are plenty of options for safari lodges in Kenya from budget camping safari to luxury 5* hotels and Kenya is also the home of the Famous Giraffe Manor.
On any safari in Kenya you will see 'the big 5' with some top places being seeing elephants in Amboseli, lions in the Masaai Mara, black rhinos in Tsavo West and even dolphins in Kisite Mpunguti marine park. The best time to travel to Kenya is during the dry season which runs from July to September, however it is possible to travel during the rainy seasons which occur twice a year from March to May and October to December. The advantage of traveling in the rainy season is that there are less tourists and options for accommodation and safari may be cheaper during this time.
---
South Luangwa National Park in Zambia
Recommended by Ruma Dey Baidya from The Holiday Story
South Luangwa National Park is in eastern Zambia Africa. The national park is unfenced and bordered by a steep escarpment in the west and the Luangwa River in the east. The park is 9050 km sq. Locals call it "the South Park."
The park can be reached from "Zambia's Lusaka International Airport" to "Mfuwe International Airport" or from "Lilongwe International Airport" in Malawi. The driving distance is 6-7 hours from Lusaka and 2 hours from Chipata.
The dry season from June to October is the best time to visit South Luangwa National Park. Abseiling, bungee jumping, Gorge swing, elephant and horse trail, hydro speeding, kayaking, strolling with Cheetah, white water rafting is enjoyed here.
One of the reasons South Luangwa National Park is the best place for safari in Africa is that it offers different safaris. The safaris are Birding Safari, Canoeing Safari, Guided Safari, Mobile Walking Safari, and Photographic Safari. It is best known for Mobile Walking Safari.
Large animals found here are cape buffalo, elephant, hippo, lion, Nile crocodile, impala, puku, spotted hyena. Thornicroft's giraffe, Cookson's wildebeest, and Crawshay's zebra are unique species. Luangwa park houses over 400 types of birds. Colonies of carmine bee-eaters, raptors, lovebirds, weavers, and kingfishers add colour to the sun-scorched riverbanks.
Magnificent trees that grow here are the mopane, leadwood, winter thorn, the tall ivory palm, the Marula, tamarind tree, baobab, ebony. We can find wild, exotic flowers in the Luangwa valley.
Stay away from a self-driven safari in this area. The landscape of Luangwa becomes unsurpassable during the rainy season. You must have an experienced driver and guide when visiting the region. Book in advance as in open season, it is not easy to find availability.
---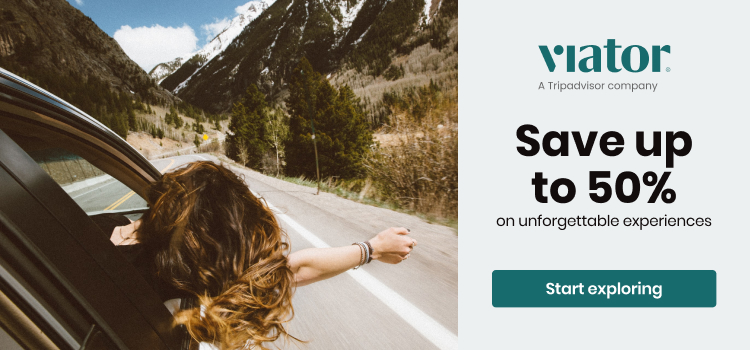 ---
Hwange National Park in Zimbabwe
Recommended by Chantae from Chantae Was Here
---
---
Hwange National Park in Zimbabwe goes big when it comes to the size of its landscape and to its wildlife. At over 14,600 square kilometers, it's the largest national reserve in the country, making it a true contender for the best place for safari in Africa. The park is also home to one of the world's largest herds of elephants. Known as the Presidential Herd, over 15 families make up a single herd of around 400 elephants, and it is possible to see the entirety of this herd at once within the park.
At sunset, elephant calves trumpet and stumble down to the watering hole where their elders await. And this herd is only a small fraction of the total 40,000 population of elephants known to roam throughout the park. Tourists can visit the watering holes these elephants frequent as part of a guided Jeep tour, though many of these elephants oftentimes wander through safari lodges and campsites within and around the park's boundaries.
Wild painted dogs, cheetahs, lions, giraffes, kudus, and more are also often spotted within the park. For the best chance of spotting these animals for yourself, visit Hwange National Park during the dry months from July to October.
As there are no large water sources within the park, many animals venture to manmade watering holes where it is easy to see them up close. As one of the most underrated safari spots in Africa, a trip to Hwange National Park is well worth a visit. You can even combine a trip to the Victoria Falls whilst you're in the region.
---
---
Tanzania Serengeti and National Parks
Recommended by Joanna from The World in My Pocket
---
Tanzania is without a doubt one of the richest countries when it comes to wildlife and culture. The North of the country especially is home to one of the most fascinating National Parks in the world, Serengeti. This is where each year you can go on a safari to observe the great migration, often referred to the greatest show on Earth. Large herds of wildebeest, zebras, impalas and antelopes migrate each year north and then back south, searching for green pastures and water. It's a fascinating phenomenon to see when you join a safari, between December and March.
Serengeti is home to the Africa big five as well, even though the rhino is hard to spot here. You will have better chances to see the black rhino during a safari if you combine Serengeti National Park with Ngorongoro Crater.
In the North of Tanzania there are safari parks where you are guaranteed to see some of the big fives. For example, Tarangire National Park is famous for the numerous herds of elephants, as well as the tall baobab trees. At Lake Manyara you can observe the tree climbing lions, who have made a habit in sleeping on branches, above the ground.
Whilst going on a safari can be expensive, you will find plenty of options in Tanzania, making the country accessible to nature lovers who are not ready to spend thousands of pounds on this experience. The budget safaris in Tanzania go to the same parks as the luxury ones but offer tent accommodation and shared transport rather than lodges and private jeeps. The Serengeti in Tanzania is truly worthy of being the best place for safari in Africa.
---

Etosha National Park, Namibia
Recommended by Rai from A Rai of Light
---
---
Etosha National Park, located in north-western Namibia and around 500 km from Windhoek, is a must visit. Established in 1907 and encompassing an area of over 22,000 km², this park is unique with its characteristic salt pan that is large enough to be seen from space.
Despite being Namibia's premier national park Estosha still attracts travellers looking to explore the unbeaten path. This however, does not mean a lack of facilities. As one of the richest African countries, the area has the infrastructure and groundwork to cater to the international visitor. This important nature conservation area features an abundance of wildlife that include both large mammals and other smaller species. You can see a number of the Africa big 5 in Etosha. Animals to be seen include elephant, rhino, lion, cheetah, eland, jackal, wildebeest, and giraffe.
Etosha is easily reached from Windhoek by direct flight or by road with the journey overland taking around 5 hours. The park is well suited for self-drive, with the best time to visit being the dry winter months of July to October. It is recommended to spend 3-4 days here to get a good feel of the region and the animals that call it home.
Best of all, there are several other great options for safari in Namibia, making this a great wildlife destination.
---
Best Place for Safari in Africa, Northern Region
North Africa is not typically an African destination that you think of as the best place for safari in Africa. Yes, you might not be able to see the big 5, but not all safari tours involve elephants or lions! In North Africa, instead you can enjoy a desert safari which is surely a unique experience.
---
Desert Africa Safari in Merzouga Morocco
---
---
One of the most amazing adventurous and unique destinations for a safari trip to Africa is for sure Merzouga in Morocco. Merzouga is a small desert town located in the Sahara, near the Algerian border and next to the huge dunes of Erg Chebbi. You can visit Merzouga by rental car, or by guided tour from the larger cities like Marrakesh or Fes.
A trekking tour on the vast dunes of the desert, watching the most incredible sunsets, singing songs at the fire camp and sleeping underneath the bright shining stars will make your African safari vacation a very unique thing. For sure, there is nothing more romantic than spending a night together in a desert camp. This African safari is best enjoyed without any WIFI or mobile phone, just talking, laughing and enjoying the magical silence of the Merzouga desert.
Such a romantic desert safari can be combined with some fun and exciting activities. You can go sand dunes skiing, or sand dunes boarding, there are exciting quad tours or even helicopter flights. No matter which thing you decide on, an Africa safari in Erg Chebbi Desert is pure magic and should not be missed on any Safari trip.
To make this the best place for safari in Africa, we recommend staying in Merzouga at least for 2 nights. Book one night in a desert camp (there are also luxury options), and the other night spoil yourself with an awesome desert hotel. The best time to go there is in autumn, winter, or spring. Avoid summer, it will be too hot. The budget can be variable, depending on your needs. But you should budget approximately 80 Euro per night for an unforgettable desert safari!
---
---
What do you think is the best place for safari in Africa?
One thing is for sure and that is that this article gives so many options for the best place for safari in Africa. However, there are so many different safari holidays or trips across all the different African countries. You really are spoilt for choice. Have you been on a safari yourself? I'd love to hear what you think is the best place for safari in Africa – let me know in the comments.
---
Pin the best place for safari in Africa for later