Top things to do in Sorrento, the perfect base to explore Italy
Sorrento, Italy makes the perfect base to explore the Italian coast. There are so many things to do in Sorrento, you will be spoilt for choice. Sorrento holidays make a wonderful relaxing vacation whilst also offering many fun options to keep you entertained on your trip. Read on to find all the things to see and do that you need to plan in your Sorrento travel itinerary.
Things to do in Sorrento | Quick Links
---
This post about things to do in Sorrento contains affiliate links. This means I may earn a small commission should you choose to make a purchase using my link, but this is at no extra cost to you.
---
Where is Sorrento?
Sorrento overlooks the Bay of Naples in Southern Italy and is an absolutely stunning, picturesque Italian town. Conveniently located in between Naples and the vast Amalfi Coast, Sorrento is the perfect base to explore the mountains, beaches, towns and islands nearby.
Getting to Sorrento from Naples
Sorrento is well connected by transport and it is easy to get grab a Naples to Sorrento train that will get you to your destination in an 1 hour 20 minutes. If you don't fancy seeing the things to do in Naples, then you can go direct from Naples airport to Sorrento by the (Curreri Viaggi shuttle bus service). You can also hire a car and drive yourself, or pay for a taxi (although the cost would be ridiculous).
Is Sorrento worth visiting?
Sorrento is not only worth visiting, you should really consider basing yourself there. Think about what it is you would like to do in and around your hotel, versus what else you want to see and how easy it is to get there.
5 Reasons that makes Sorrento the perfect base:
Sorrento is a central location that is a desirable destination all on its own
Cheap and easy train links from Sorrento to Naples, Pompeii and Herculaneum
Connections to/from Naples airport to Sorrento by public bus (Curreri Viaggi shuttle bus service)
Bus/Coach travel from Sorrento to other parts of Italy for less than 3 euros!
Ferry/boat travel from Sorrento to Capri or the Amalfi Coast
---
---
Where to stay in Sorrento, the perfect base
There are many hotels in Sorrento Italy with different options to choose from when you're looking at where to stay. One of the wonderful things about Sorrento is the mountains and views of Italy that you will experience in every direction. This can mean that walking around can be strenuous, so this is something to consider when choosing your hotel in Sorrento.
You ideally want to be close enough to the main square to be able to walk there easily, whilst also be set back enough to enjoy the views of the sea and of the iconic Mount Vesuvius volcano. I stayed at the Hotel Conca Park, which is built into a mountain above Sorrento square. The views were beautiful and it was only a short walk to the shops, restaurants and bars so it can tick all of your boxes.
---
---
The Conca Park Hotel had a lovely pool, clean modern rooms and a huge selection for a vegetarian breakfast. You have to get either a golf buggy lift or walk up a long corridor to the main reception though so think twice if you have mobility issues. Personally, I loved that part! There are many hotels and resorts available in Sorrento so explore all of your options.
---
---
Things to do in Sorrento, the perfect base
Despite Covid.19 having an impact to our travel, Sorrento was still extremely busy and is alive all night and day. Read the tops things to do in Sorrento below.
1) Shop for souvenirs on the Corsa Italia, Sorrento's main shopping street
The cobbled streets and quaint side roads around Sorrento have so many quirky places to buy souvenirs from. Expect to find many lemon soaps, limoncello, chilli oil, olive oil and other nick knacks. Oddly, quite a lot of stalls sell Christmas decorations, despite it being peak summer.
2) Take a tour of the town by the Sorrento city train
The Sorrento City Train can be caught from the Piazza Tasso which is the central square. The tour takes 30 minutes and only costs around 7 euro. It's a quirky experience to help you see all the locations of things to do in Sorrento so you can get your bearings for more exploring.
---
---
3) Enhance your culinary skills with cooking lessons from Italian chefs
Do you fancy yourself as a bit of a cook? No worries, if you're culinary skills need some work because Italy is the perfect place to learn. In fact, there are so many different varieties of cooking classes available, you will have difficulty choosing! Whether you're interested in broad Italian dishes, would like to make a true Italian pizza or even gelato, then you won't be disappointed. Best of all, you get to eat what you make. So the cost of the cooking course pays for itself by saving you some pennies that you would otherwise spend in a restaurant. Some of the options available are below:
---
4) Tour the oil and lemon farms and discover the secrets to Limonchello
If you didn't know already, Sorrento is world-famous for cultivating and producing lemons, olive oils, wine and cheese. While you can find these delicacies in the restaurants, the markets or in the shopping stalls, you can't immerse yourself in the rich culture unless you visit the farms where they're produced. Local guides will teach you all about the process, teach you skills to look out for the best produce and of course, there will be lots of tasting. Make sure you have an appetite and aren't the designated driver as there are plenty of cheeses, wines and limoncello to enjoy.
---
---
5) Visit Sorrento Beach
You can walk to the Sorrento beachfront from the Piazza Tasso main square in about 10 minutes and its all downhill, but for only 2 euro, you can get a lift down – just look for the signs.
Sorrento and surrounding areas do not have a public beach as such. They have pebbled beaches that are run by 'beach clubs'. This means you need to pay an admission to the club for the day and you then can eat and drink at their restaurant and use the sun loungers and umbrellas. Unless you're in it for the long haul, its pretty expensive (20 euro upwards pp). There are so many things to do in Sorrento, that not having a beach day might not be so bad.
From the Sorrento beachfront you can catch boats and ferry's to Capri and to Postiano, Amalfi or Ravello on the Amalfi Coast and also book many different tours. You can buy tickets online in advance, otherwise there are many stalls where you can easily purchase tickets. If you plan to go early, it will be busy so give yourself enough time. You can also enjoy many of the restaurants and bars that are dotted about the Sorrento beach front. They are particularly inviting in the evening and if its a clear night, you will be able to watch a spectacular sunset.
---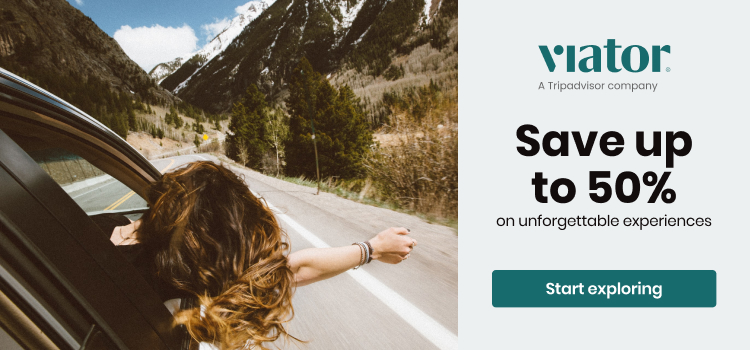 ---
Things to do in Sorrento, Bars and Restaurants
If you're looking for a unique and fabulous Sorrento bar, then head to 'Lounge Bar' on the corner of the Piazza Sant'Antonino. It is really quirky and has an air of class and sophistication about it. Its that trendy, its one of the best things to do in Sorrento in itself. Like all bars in Italy, you get plenty of snacks with every drink.
You will probably be drawn into the 'Garden restaurant' by how beautiful it is. The stunning nature themed décor really adds to the atmosphere and it hosts incredible live jazz music. There were a few vegetarian options on the menu and pretty white full-length table cloths. It really is gorgeous.
If you're wanting to try a few different bars and restaurants in Sorrento with lovely views, then there's something for everyone down by the Sorrento harbour.
If you're a veggie, Sorrento doesn't offer a great deal of variety when it comes to vegetarian food. If you're happy to eat different cuisines, such as Indian or Thai, you will quickly get bored of the same Italian dishes served up by most restaurants.
---
---
Find and book Italy tours and activities on Viator.com. Book ahead to save time and money!
---
Things to do in Sorrento | Day trips
While there are many awesome things to do in Sorrento, it's okay to explore more of Italy, especially when beautiful locations are right on your doorstep. Take a look at some of these top day trips from Sorrento:
1) Discover the ruins of Pompeii or Herculaneum
You can easily catch a train from Sorrento to discover the hallowing ruins of Pompeii or Herculaneum which were destroyed by the nearby Mount Vesuvius volcano. While you can buy combi tickets, just a day trip to one of these places will take up most of your day so pick wisely.
2) Grab a ferry from Sorrento to Capri Island
If the beach is more your thing, the desirable island of Capri is just a short ferry or boat ride away and you can wonder at the divine blue grotto. If you're heading to Capri by ferry you can buy tickets for a day return up to a half an hour before you travel. You can also get the tickets in advance or book one of the various private and organised Capri tours available.
3) Explore the beautiful Amalfi Coast
Some people thing that Sorrento is on the Amalfi Coast, it isn't. However, you can travel from Sorrento to the Amalfi coast by road or sea, taking in the spectacular views on route and there are many tours available. If you decide on a road-trip where you're driving yourself, Positano, the first stop on the Amalfi Coast is just a mere 10km away from Sorrento! Amalfi Town and Ravello are the other main stops on this route and you can easily see them all in an action-packed day! I personally chose to do the Amalfi Coast road trip itinerary by renting a traditional Italian Vespa. It is also really easy to hire a car and perhaps a little less scary!
4) Head to the Medina de Costano coast
Catch a bus (which is more like a coach) to the Medina de Costano coast. This will take about an hour because of the mountainous route, but it only costs 3euros! You can catch these buses at normal bus stops but you need to have bought a ticket in advance. You can get these from most local convenience stores. This location is perfect for kayaking or water sports. You can grab clear kayaks to row to the nearby caves and secluded beaches. It truly is an experience to remember.
5) Explore Naples
You may have already stopped in Naples on route to Sorrento, but if not, you should do it on your way back. There are many things to do in Naples, from castles to churches to museums. Don't miss out on visiting this great Italian city while you're in Campania.
What's your verdict on the things to do in Sorrento?
While Sorrento truly makes a great base for onward travel, you'll enjoy the beach here so much, you might choose not to leave. The enchanting atmosphere and lively but laid-back vibe will reel you in and keep you wanting more. So, whether you choose to stay in Sorrento or decide to explore, see for yourself the many things to do in Sorrento Italy.
Discover the activities you can do in Sorrento. Even if you don't book anything, it will still give you an idea of sights and attractions in Sorrento. If you love Italy as much as I do, why not consider extending your trip? Check out this itinerary for two weeks in Italy to help you decide.
---
Using Sorrento as a base for onward Travel in Italy
---
Things to do in Sorrento Italy | Top Travel Tips
Grab the lift from the central square down to the beach for only 2 euro.
Book a ferry return to Capri easily from the harbour (every hour)
Take full advantage of the free bar snacks when you order a drink.
Buy the famous lemon soap and Limoncello. Sorrento is famous for lemons! Scope all the shops for the best deals on souvenirs – a lot of them have the same stock but charge differently so shop around.
Research the beach clubs – so you know whether its worth the price or whether you should book a hotel with a pool instead.
Ask the price of the taxi before you get in! – we nearly got charged 85euro to go to the Medina de Constano which is a half hour drive by taxi… we refused and because he'd set off 100m from the hotel, he tried to charge us 20euro for cancelling! Luckily we avoided the charge and caught a bus for just 3euros!
If you're travelling through the covid.19 pandemic, check out my tips before booking.
---
---
Most of all, I hope you have have fun! I'd love to hear how you found the things to do in Sorrento as I definitely intend to go back… So, let me know in the comments.
---
Pin 'Things to do in Sorrento' for Later
---
Follow me on social media to see more: